Energyline
LEDs are delicate electronic components susceptible to electrostatic discharge. Removal of components on construction sites creates significant risk to the operating life of the light fixture.
Energyline is the only custom linear extrusion luminaire available which does not require disassembly onsite to install thus mitigating risk of early failure.
Efficacy up to 131lm/W
Architecturally designed
Homogeneous linear appearance
7 year warranty
No disassembly required
Energyline is built to customise
Customised architectural shapes and colours
Custom lumen outputs
Multiple colour temperatures and tuneable white
CRI of 80Ra or 90Ra
Integrated lighting control
Integrated emergency compliant to AS/NZS 2293.3
Adjustable spotlight modules
Fixed downlight modules
Try out Energyline's photometric generator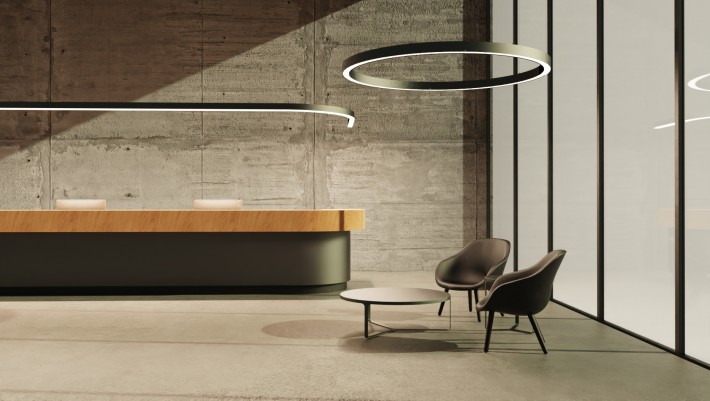 Let us introduce you to Energyline Curves. A unique application that allows for complete creativity in different shaped forms. Combine form, function and flexibility in your lighting projects and enhance spaces through surface or suspended mounting.


Explore your imagination with Energyline Curves
Even light distribution for indirect and direct
Ripple, squircle, arch, wave, riverstone forms available for specification
Premium finishes available
Ideal for hotels, community spaces, education, hospitality and commercial offices