Posted on: 21 - 9 - 2021
5 x Benefits of Vertical Trunking in Patient Rooms
Flexibility: Adapted to suit the requirements of New Zealand hospitals, vertical trunking units provide flexibility in placement within patient rooms. Traditional horizontal installations can cause discomfort for patients who may look up and see a variety of ports above their head.



Safety: The vertical design allows for the safe separation of the outlets needed to provide services for the patient while making it easy for the medical staff to take care of patients. Each individual installed trunking piece varies from providing electrical sockets (usually 230V), second is data outlets (such as nurse call buttons, emergency buttons) and lastly is the connection to medical services such as gas.



Infection Prevention & Control: Surfaces are engineered to withstand medical-grade cleaning products used to deep clean patient rooms. Antimicrobial powder coating can be applied to trunking to ensure it can be deep cleaned to eliminate 99.99% of germs with no adverse effects to the vertical trunking units.



Ease of Use: Flexibility of clinical functions at the bedhead is key to modern healthcare protocols. Vertical trunking provides easy access for medical staff who serve patients' needs. There is no reaching over patients' beds to plug in chords. Once the vertical trunking is installed it can be streamlined across all patient rooms to allow staff to memorise activation points and minimise confusion during emergency situations.



Utilises Unoccupied Space: Horizontal trunking can be difficult to utilise to its fullest without compromising the area around the patient. Vertical trunking allows for additions and deletions due to the modular design of the face plate, therefore giving medical technicians an option to add services in this normally unused space.


Developed locally in New Zealand through collaboration with CDHB and health engineering consultants, Energylight has developed a product known as 150V. Find out more via the brochure below.
Download our Energylight 150V Trunking Brochure
"The Canterbury District Health Board has used the Energyline medical trunking system for projects since 2013. The system has provided many benefits which include flexibility of placement of services and the ability to make additions and changes without having to remove wall linings. As the trunking system is a construction second fix item, the services are left in the ceiling until all the painting and decoration is complete and then installed. This saves time for the building trades as there are no flush boxes or pipes to work around, just plain walls."

- Brendon Project Manager Canterbury DHB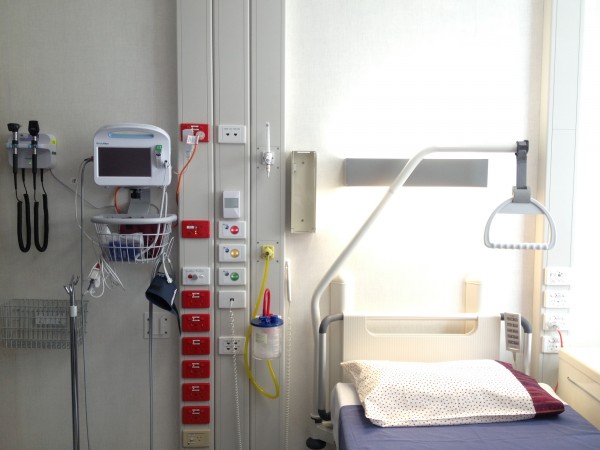 Image: Installation of Energylight 150V in Christchurch Hospital Oncology Centre
Back to Blog