Posted on: 26 - 1 - 2023
Energylight Presents: Energyline Rocker Cover Racing
Game to take the title?
For the first time in Energylight history, we will host our first-ever Rocker Cover Racing event in New Zealand. Tracks will be set in Woolston, Christchurch with the inaugural event taking place Friday February 10th. All you need to know about Rocker Cover Racing to get you in the competitive spirit is mentioned below.


WHAT IS ROCKER COVER RACING?
Rocker cover racing is traditionally a competitive event where vehicles are made from a valve cover from an internal combustion car engine. Rocker cover racing is mostly seen at car shows. Rules and regulations will change depending on the venue, but the basics remain the same: Competitors must construct a vehicle using a rocker cover from a car's engine. Usually, it must have four wheels. It can be decorated or modified within the rules set by the organizing body. The rocker cover is powered by gravity. In a rocker cover race, two or more racing rocker covers are placed at the top of a specially constructed incline, which can be straight or curved. They are released simultaneously, and the first to cross a finish line at the bottom of the incline wins the race. Win lights or timers may be used to more accurately determine the winner of a race. Valve cover racing is often an event for children at car shows, although adult valve cover race events are also seen.

WHAT IS ENERGYLINE ROCKER COVER RACING?
This will be a similar event to what is described traditionally above; instead, it is open to Electrical Engineers using a supplied piece of Energyline 75S.
WHO CAN TAKE PART?
Electrical Engineering offices across Aotearoa

WHEN WILL THE EVENT BE HELD?

The event will be held Friday February 10th 2023 at 4pm. We have 12 registered competitors racing for the title next month.
WILL IT BE LIVE ON SOCIAL MEDIA?

We will be sharing videos from the day on our channels, followed by a round up of the event winners post event. Make sure you are following @energylight_nz to view our stories, or follow us on Facebook or LinkedIn for updates and reviews.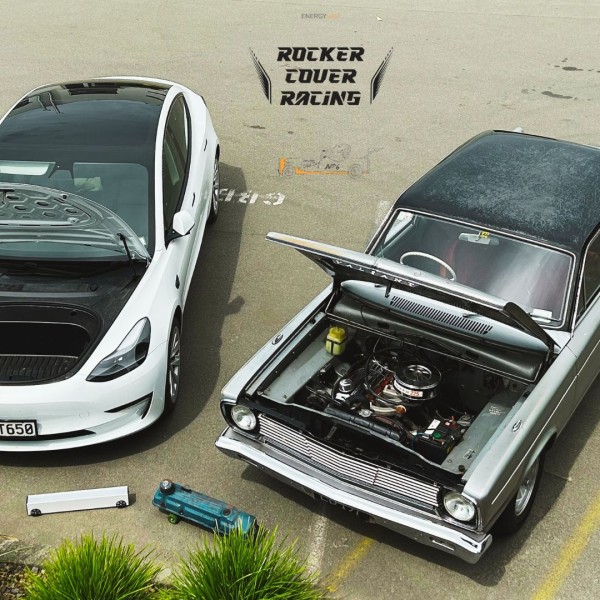 Back to Blog