Posted on: 30 - 4 - 2018
How important is an IP50 rating?
In late 2017, we installed a new recessed LED troffer in our Christchurch office. We've had Revalo G3 300s installed for several years and wanted to see how this other fixture performed optically and aesthetically.
By Christmas that year we counted ten insects had made the light fitting their grave. A metre or two away – three Revalos with no dead bugs.
Shocked by the flaws of this luminaire in such a short space of time, we decided to write this blog to share our experience and suggestions. We don't want lights filled with bugs so why should anyone?
IP ratings matter
For those who are unsure, IP stands for 'ingress protection' and the numbers following indicate the level of protection. The first digit is for solids, i.e. dust, and the second water/condensation.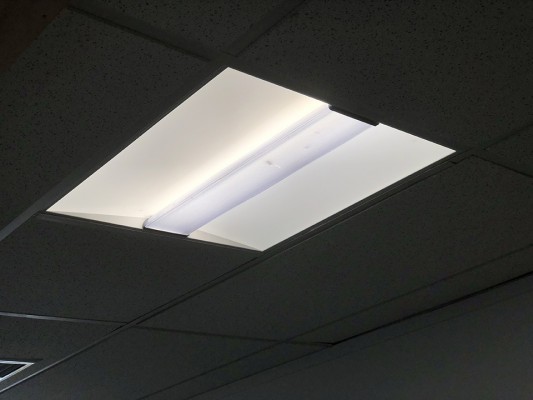 IP rating specifications should be matched to environmental conditions, so indoor or outdoor, rain, salt water etc.
IP ratings for interior lighting are sometimes given the following labels:
IP20 – average performance ( >12.5mm and no water protection)
IP50 – higher protection (dust protected and no water protection)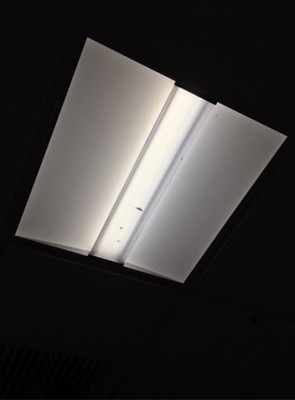 Revalo as installed and Evala fixtures include an IP50 dust protected optical chamber. And the result? Clean, dust free luminaires. The test luminaire shown above has a rating of IP20.
Both luminaires are recessed above our suspended ceiling. However, the offending IP20 luminaire had a number of openings for fixing and fitment, so no wonder our light-attracted friends paid a visit.
Takeaways
The value of IP50 and dust protection cannot be overlooked. While dust or insects are unlikely to damage the luminaire, they will affect optical performance and are unsightly.
Given how important it is to get light levels right in the workplace and keep buildings looking fresh, we strongly recommend you use IP50 dust protected luminaires, and if you're unsure exactly what to choose, contact a lighting specialist who can talk you through options.
Final thought - beware of cheap luminaires! As our test has shown, you will be cleaning or replacing your fitting a lot quicker than you think.
Back to Blog