Posted on: 27 - 9 - 2021
Psychiatric Lighting Innovation: The Salvalux Story
Developed through collaboration with internal and external innovation teams, Energylight continue to challenge incumbent lighting solutions for all market sectors.
The latest addition to our healthcare offering, is the Salvalux anti-ligature luminaire that has been designed to meet the needs of mental health and secure facilities in New Zealand.

Salvalux is a combination of two Latin words, Salva (which translates to save, or rescue) and Lux (a measurement of light).

Salvalux is designed to provide a feeling of safety, security, and comfort (much like someone might feel at home) whilst also protecting patients from accessing the fitting to cause harm to themselves or others.

The overall mission of Salvalux is to increase that person's wellbeing when they are confined to their rooms and help improve their environment both aesthetically and biologically.

Traditionally, psychiatric care rooms for patients have been kept minimal, often with poor lighting akin to a "prison-like" environment. Obviously, this is not aligned with helping the patient experience of being cared for in the space, nor the appropriate solution to assist in active recovery. Basic visual function and safety (although still a priority) had previously negated to address the more human centric needs of comfort, light quality and wellness.

As well as basic high CRI white light options, the Salvalux range is now available to implement BIOS Lighting, tuneable white, RGBW and amber night light engines to assist in establishing healthy patterns for patients' circadian rhythm and sleep cycles.

A variety of housing colours is also available on request to work in with a variety of interior schemes, further personalising the solution.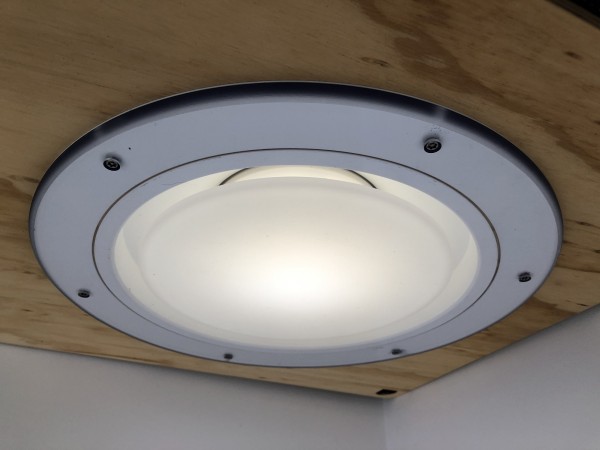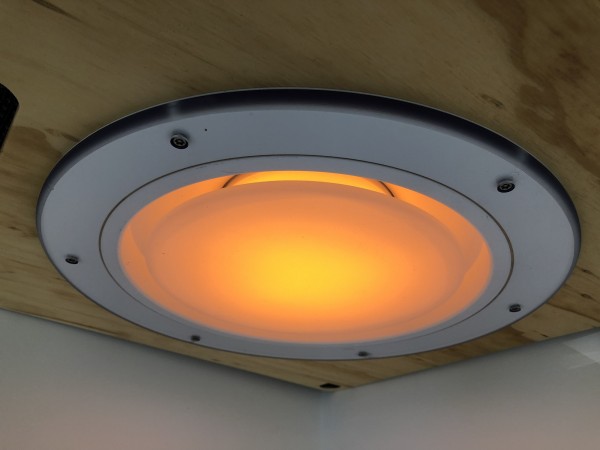 TESTING OF SALVALUX
A variety of in-house, industry aligned testing was completed at the Energyline facility in Christchurch. This included electrical and thermal testing, anti-ligature testing, photometry, IP testing and IK testing.
Further non-standardised testing was also carried out.
Below we discuss one of the tests for Salvalux, the IK test.
IK TESTING


IK testing is a measure of (in this case) a luminaires' resistance to impact energy through a specific test, typically carried out with a "Charpy Pendulum" impact tester.
Impact energy (in joules) depends on two terms: The distance between the hammer and the tested sample, and the mass of the hammer on the tested sample.
In simple terminology, IK01 represents the minimum protection to damage, while IK10 represents the other end of the standardised scale, in which a specifically shaped/sized weight of 5.0kg dropped from 400mm, resulting in an impact energy of 20J.
The test sample is then submitted to 3 x repeated identical impacts. This is then conducted on the sample at all points at which the product is likely to be weak.
The measure of a luminaire passing an IK test is that the test object retains its IP rating (Salvalux has an IP5X rating), as well as still functioning in a safe manner.
You can, and we have, tested beyond IK10 (IK10+) by increasing the value of either the mass and/or the height, resulting in higher impact energy, resulting in a 'plus' rating. The weight of 5.0kg is dropped from 1m, resulting in impact energy of 50J.
Salvalux has an impact rating of IK10+
The sample needs to exhibit no damage which compromises its function for it to pass (text below from ASNZS 60598-1):

a) live parts will not have become visible,
b) the effectiveness of insulating linings and barriers shall not have been impaired
c) the sample shall continue to afford the degree of protection against ingress of dust, solid objects, and moisture, in accordance with its classification.
d) it shall be possible to remove and replace external covers without these covers or their insulating linings breaking.
Image: Image taken from ASNZS 60598-1 depicting the Luminaires - Part 1: General requirements and tests.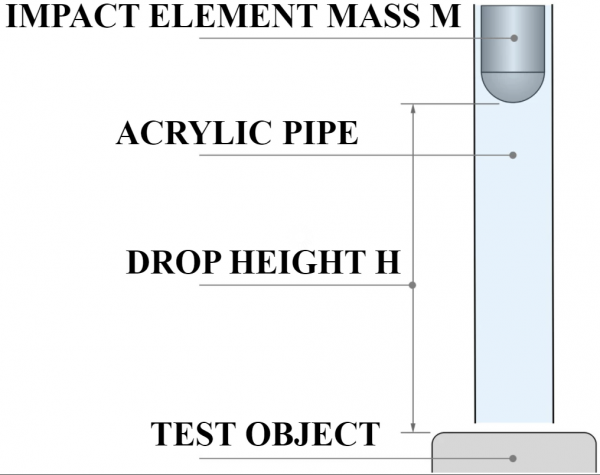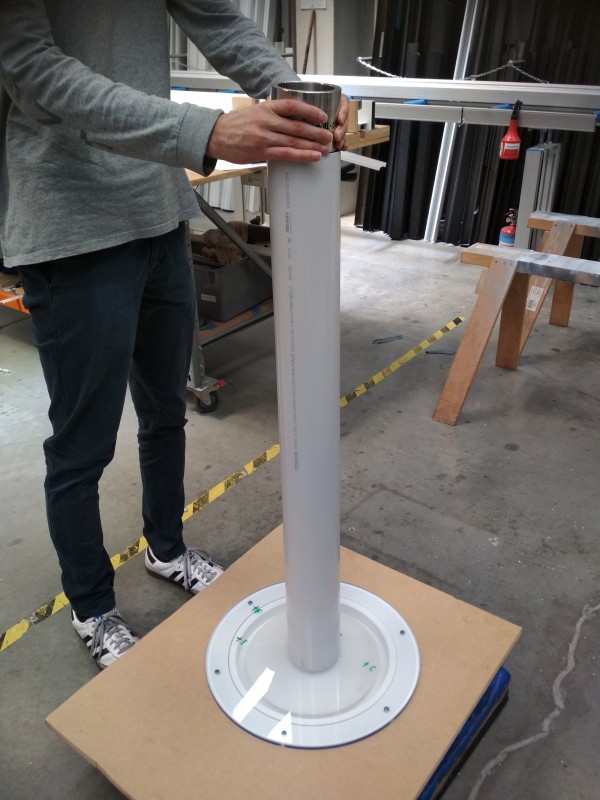 VIDEOS


Some of our videos take a more creative view of testing, showing the robust nature of the Salvalux light fitting, beyond a simple IK test.
If you have any questions, feel free to email: contact@energylight.net
Back to Blog